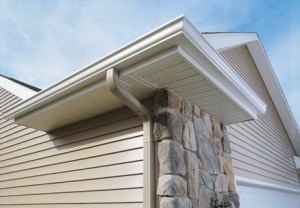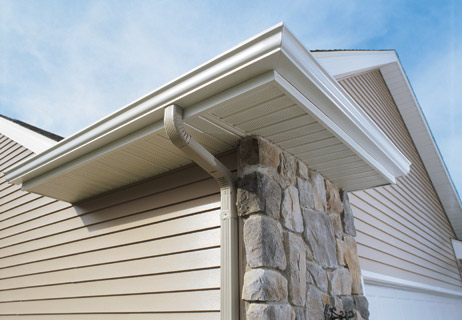 Living in Iowa brings rain, leaves, storms, wind. Having a home in Central Iowa is amazing, but there are a few things that you have to perform as often as you can in order to keep your house safe and durable. Repairing or replacing gutters is one of the most important things you have to focus on when it comes to roofing, and that's why we have created a small guide which includes tips to help you perform the best gutter replacement possible.
Do it more than once a year
Let's face it, if you want to have clean and reliable roofing for your Central Iowa home, then you have to clean the gutters as often as you possibly can. The more often you do it, the better, of course, but do it east least 1-2 times a year. As a side note, if you have trees near your home, do this multiple times per year. If you aren't able to clean out your gutters often, investing in gutter guards might be the best option for you.
Indicators that you need to perform gutter replacement or repair
These include things such as water overflow, rust in the steel gutters or leaks that appear in the corners. Also, when you see that the gutters are heading downward, then there's clearly something wrong there and you have to act as fast as possible. Even if you don't see anything, it's a good idea to check the gutters often, because prevention is better than having to replace the whole set of gutters.
What type of guttering to opt for when doing gutter replacement?
There are multiple types of gutters you can opt for, and there are two main things you have to take into account here. One would be the water flow and how much water will the gutters have to work with, but at the same time you also need to focus matching them with the design of your home. You can get quad gutters, square line gutters, mini line gutters or box gutters, depending on the situation.
How durable are the new gutters and is there a way to increase their lifetime?
It all depends on the material used for the gutters. The aluminum ones can last for a very long time, and if you clean them often then only good things can come out of it. Do remember that the stainless gutters can also bring you a good ROI as well, just make sure that you use leaf guards and clean them often to increase their lifespan. The main idea is that, as long as you keep the gutters clean, they can last a lifetime. Just perform gutter cleaning and maintenance often, then the results will be well worth it.
Conclusion
As you can see, gutter replacement in the Des Moines area is a very important thing to do with all the types of weather we endure, and there are many gutter types to choose from. If you want professional results, we recommend you to work with us, as this will take your roofing to the next level and help ensure the integrity of your home.