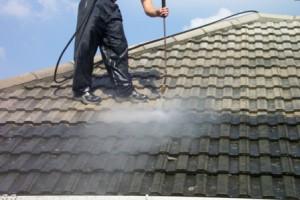 As a home owner in the Des Moines area or Iowa, one of the most important things you need to take into account is the quality and state of your roof. As time passes, climate changes and tear will tend to make your roof unusable, so the best thing you can do in this regard is to perform maintenance as often as you can. In this article we are going to focus on some of the best tips that you can use to maintain your roof in a high quality state. If you don't want to do this on your own, a professional roofer like Roof Iowa can help for sure.
Use rubber sole shoes
When you go on the roof, it's important to avoid damaging it, so adding some wear rubber shoes and using a harness will help you stay safe and, at the same time, maintain the roof in its current state, as you perform maintenance.
Finding the leak
The best way to find a leak on your roof is to take a garden hose and then spraying on the roof until you find the troublesome spot. Of course, such an activity shouldn't be performed during the winter, instead try to do this from spring to autumn.  The roof can get slippery when doing this, so take all measures to ensure safety – or call us, the professional!
Clean gutters
One of the main issues that lead to roofing problems are clogged gutters. If you want to avoid problems you need to try and keep your gutters clean. The best way to do that is to clean them as fast as possible, as this will help you obtain the results you seek.
Avoid the dry rot
Dry rot usually appear when you don't provide enough ventilation for roofing. Dry rot will accumulate on the plywood under the shingles most of the time, and this will lead to cracked and brittle shingles. You will have to find the location of these issues and then work hard in order to complete the assignment as fast as possible.
Prevent ice from building up
During the Des Moines and Iowa winter, numerous roofing issues can appear, so the best way to avoid that is to bring in a proper ventilation, installing rain and ice shields as well as placing a drip edge. These make the whole process very efficient and you will like the result for sure.
Check valleys
Valleys are those locations where the two roofs come together. Since most of the time this is where debris and water will fall, it's widely known that the intersection is prone to receive roof damage, so take that into account at all costs if you want to better protect your roof.
Test everything properly
No roofing process is finished without testing properly. Most of the time watering your roof with a garden hose will do the trick just nicely, but do try to ensure that everything is tightened up and ready for testing before actually starting to water the whole roof.
Even if you do not find a roof leak, don't get discouraged and instead go for an elimination process. Split the roof into areas and then start controlling each area thoroughly. Make sure that you seal everything and make it watertight as you go, as well as clean the gutters in that portion. This helps you do the job faster and in a much pleasant way, so keep that into account if you want to keep your roof clean and safe.
If you can't perform all of these things on your own, or you don't have the proper equipment as well as safety measures to do it, then call us at 515-612-3889 for a free inspection of your exterior home, as we will help you get the job done faster and with better results!
We're a Roofer, but we also do much more like windows, siding, remodels, carpentry and handyman work!  We service all of Iowa, primarily central Iowa and the Des Moines communities of Johnston, Ankeny, Bondurant, Altoona, Pleasant Hill, West Des Moines, Waukee, Grimes – give us call for your free inspection.  You won't be disappointed with our quality and price!