A View From the Top – Choosing a roofing contractor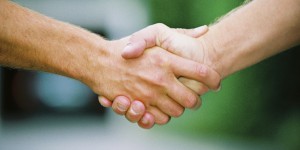 What makes (common) sense for YOU.
Everything under the roof. That's a lot. In fact, it's everything you own! So who you choose to repair/replace a roof on your home or business is literally helping protect everything of value you have.
So as a "Roofologist," I know consumers can be driven nuts trying to find a trusted roofing contractor. The bad news? My chosen field has its fair share of fly-by-night operators. The good news? There are plenty of reputable, professional roofing contractors.
So, where do you begin the search when looking for a roofing contractor? Some try an internet search. A recent Bing search for "Picking a roofing contractor" came back with 13,900,000 hits! Hey — it's raining, the roof's leaking — think you have THAT much time for research? NO!

How many tips is enough?
One thing this search turned up is the easy (lazy?) trap a lot of writers fall into these days: assigning a number to their writing — the "how many things do you look for"  in finding a roofing contractor. Angie's List says there's "6 tips for choosing a roofing contractor." InspectAPedia says it's "5 Easy Steps to Getting a Good Roofing Job at a Fair Price." Yet another source puts the number of steps at 9. How many is the right answer is less important than – how pertinent are the tips.
In the plethora of tips out there on the internet, you can boil down the important elements of finding a roofing contractor as:
Be sure they're well-established in your area
Be sure they're licensed, bonded and insured
Look up reviews/check references
Get a guarantee of their work in writing
Be sure your contractor is certified by the manufacturer of the product(s) they use (a warranty can be void if the roof is improperly installed)
Get an estimate in writing!
Which is the most important tip? That's up to you.
Are you willing to roll the dice on a roofing contractor who's not licensed, bonded and insured because they present a low bid? One slip on your property, and a "cheap roof" could cost you your house.
Perhaps the #1 tip for finding the right roofing contractor:
Find your comfort level.
You need to talk to your roofer. Yes! Talk — it's a little old-fashioned. It's not as easy as texting, but it's more telling.
Does he hesitate with the tough questions? Or even the easy ones? Can he point you to completed jobs and/or client testimonials? Simply put – does he sound like he knows that he's talking about?
A new roof system for your home or business – even a minor repair – can be a substantial investment. Talking to a few roofers will tell you what you need to know to establish a rapport.
Talking to Jon our Roofologist at Roof Iowa, will ally all of your fears while he answers all of your questions. 
We Roof, but we also do much more like windows, siding, remodels, carpentry and handyman work!  We service all of Iowa, primarily central Iowa and the Des Moines communities of Johnston, Ankeny, Bondurant, Altoona, Pleasant Hill, West Des Moines, Waukee, Grimes – give us call for your free inspection.  You won't be disappointed with our quality and price! 
Call 515.612.3889. Or visit us online at <https://roofiowa.com/contact>